Super Fit Reading – My Top 10 Books Of 2020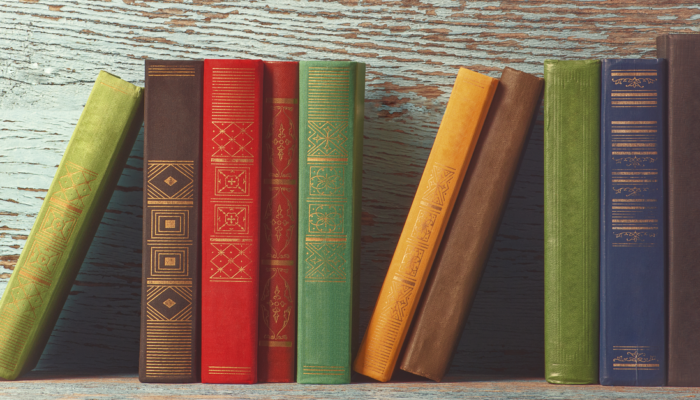 It's that time of year.
Where I rake over the coals of my annual reading, all the time trying to convince myself that I'm an intellectually curious type of fellow, while really I just want to be able to impress dates by demonstrating that I like to break a mental sweat, and that "I read it. In a book."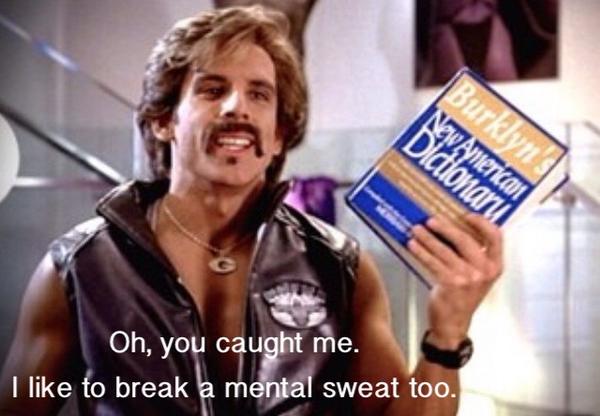 There's been a heavy load this year, particularly on Audible which I listen to whilst walking #notsofitmutt, who, with all the lockdown and home-schooling this year, has had a bumper year for walks, whilst not really demonstrating much in the way of weight-loss. Puzzling.
Last year's list is here in case you wanted to double-back and compare – 2019 Books Of The Year.
Assuming that's a firm 'no', then we'll crack on with this years crop.
1. Shoe Dog – Phil Knight
This is my book of the year.
It's about sportswear (which I live in) and running (which I've done a bit of) and selling (which I'm not very good at) and building a business (which I aspire to do one day…perhaps).
Phil Knight is a genius salesman and a great story-teller. The whole thing is so totally congruent that you feel almost as if you're beside him when he's negotiating with the Japanese in the early days and throughout the books.
It's a true hustler's manifesto and is jam-packed with memorable cameos and moments of real pain and pathos.
If you haven't read this yet and are into sports, business, running or entrepreneurship, do yourself a favour and buy & read this book immediately.
2. The Four: The Hidden DNA Of Google, Facebook, Apple & Amazon – Scott Galloway
Imagine the F.A.A.N.G squad without Netflix and we're left with, well, the F.A.A.G – the four biggest* and most pervasive companies on the planet. Or as near as dammit.
Scott Galloway is a baller Professor from New York University's Stern School Of Business, and, in this book, and with an irreverent, devil-may-care style that only he could get away with, he dissects they way The Four have encroached into the world's consciousness at a first-hand level that simply hasn't been seen before.
That they do so with such a mix of alchemy, genius and downright slyness, running rings around anyone who tries to halt their progress, is laid bare in this forensic account.
Watch the Social Dilemma, read this book and you at least have a chance to resist, or know what is happening to you.
3. Wild Ride: Inside Uber's Quest For World Domination – Adam Lashinksy
Another company / founder origin-story, except this one seems partly characterised by the difficulty in gaining face-time or input from Travis Kalanick.
The journey of Uber from frat-house to global phenomenon is un-putdownable, and the battles they fight going from scrappy start-up to Serious Corporation are fascinating.
Obviously, the culture was a bit rich, too, but that's not the focus of this intriguing book.
4. Superhuman: The Bulletproof Plan To Age Backwards – Dave Asprey
Dave Asprey, the chap largely responsible for the Bulletproof Coffee movement, is a first-grade bio-hacker which means he devotes his life to working out how to "optimise" his biology & physiology.
His books have made him a totemic figure in the bio-hacking world and he has a very popular and very interesting podcast.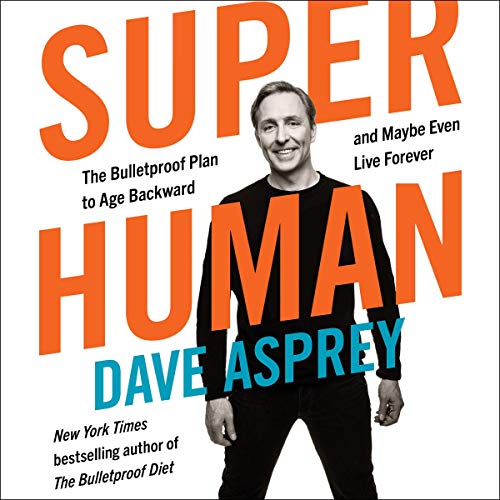 This book focuses on the tactics he's employing in his quest to increase his life-span. He wants to live to 180 years old. Yep, you read that right, 180.
Whilst there's some stuff that has you wondering about quackery (injections in the weener to bolster reproductive longevity, lads?), there's a lot of other information that, if not getting you rushing out the door to the (back-street) chemist, should at least make you think about whether you're stacking the deck in your favour when it comes to your long-term health.
5. The Saint, The Surfer & The CEO – Robin Sharma
Robin Sharma is best-known for his book 'The Monk Who Sold His Ferrari', a whimsical tale of consumption & excess eventually being superseded by wisdom & giving, leaning heavily on the story of St Francis of Assissi.
This time around we accompany our protagonist, Jack, as a chance meeting in a hospital bed sets him on a course to meet the eponymous title characters who will shape his future.
Somewhere between The Richest Man In Babylon and Think Like A Monk by Jay Shetty, these books are easily accessible, yet provide powerful lessons for those who are interested in doing the work.
6.

The Man Who Solved The Market: How Jim Simmons Launched The Quant Revolution – Gregory Zuckerman
Jim Simmons founded Renaissance Technologies, a hedge fund that used Quantitative Trading strategies (i.e. those relying on algorithmic and data-driven strategies to identify opportunities and, often, execute them).
Renaissance achieved returns in excess of 60% over a thirty year period, which makes Simmons a more successful investor than luminaries such as Warren Buffet, Ray Dalio, George Soros and pretty much any other investing titan you could claim to name.
The trading may be mathematical and complex, but this is a very human story, charting Simmons' origin story and the subsequent human frailties & fractured relationships that came with it.
7. The Undoing Project: A Friendship That Changed The World – Michael Lewis
Michael Lewis has written The Big Short, Moneyball, Flashboys and Liar's Poker. 
He has a knack (which doesn't quite do it justice) for taking a reasonably interesting story and turning it into a rip-roaring yarn, hence the movies based on his books.
This story is probably not going to be made into a movie, but it's a tale that needed to be told and he does it with a deft and considered hand. The minutiae and nuance of their relationship is teased out sympathetically, especially when the focus shifts to the cracks that inevitably appear after a while.
Danny Kahneman and Amos Tversky were psychologists whose work in behavioural economics changed the way decision making under uncertainty was viewed, leading to Kahneman being awarded the Nobel Prize for Economics in 2002.
8. Miss Fisher Mysteries – Kerry Greenwood
My fiction inputs this year have been largely confined to Kerry Greenwood, an Australian author best known for her Miss Fisher series of detective novels set (mostly) in Victoria, Australia, in the glorious jazz age of the late 1920s.
Phryne Fisher is an aristocratic dame but of initially humble origination. She possesses wealth, taste, quick wits and a pistol.
She's also a bit of a minx and doesn't mind a roll in the hay when she's not sleuthing about the place and solving murders. In fact, she sounds like my dream Doris.
There are around 15 Miss Fisher novels in the series and I've skittled off six of them this year. They're a thrilling and taut distraction from all the business books.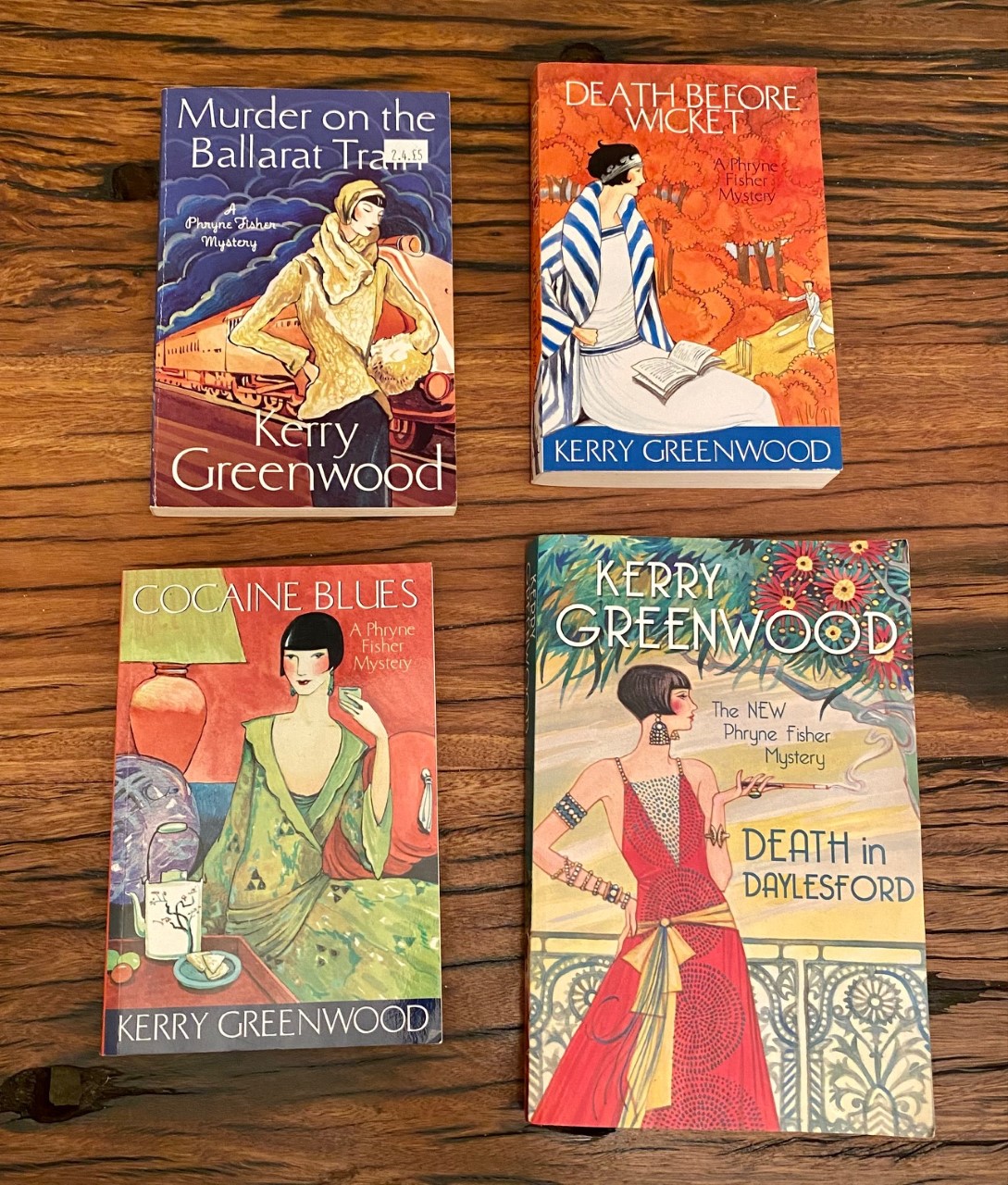 9. Rivers Of London – Ben Aaronovitch
Another fictional tome, another Detective thriller, crime-caper type affair; I'm fairly sure in a former life I was a copper.
This one has a twist, though. And I don't just mean a twist in the plot.
I "read" this on Audible, which means I listened to it, and it's "one of those" where my ongoing interest in the plot was maintained and heightened by the actor / reader's voice.
It's this deadpan, distinctly London brogue that feels familiar and warming (to me, anyway, reminding me of London Fields with all its (former) rugged and raffish charm).
Anyhow, regardless of your predilections for a London accent, this is a cracking yarn
10. The Lean Startup – Eric Ries
Along with 'Zero To One' by Peter Thiel, this is possibly the seminal book on startups and early entrepreneurship, and it's not hard to see why.
Not quite sure why it's taken me so long to read it, having been recommended by my buddy Matty years ago, but shame on me for that.
Picked with simple and seemingly intuitive pearls of wisdom that hadn't previously been packed together into something so digestible, it's an absolute manifesto for anyone who dreams of getting something out there and creating a product.
Summary
That's a wrap, folks. 
Thematically I seem to have been locked in a crime-caper & business book vortex, so for 2021 I'm aiming for more out-and-out biographies, like Walter Isaacson's Steve Jobs, Benjamin Franklin (who I've read quite a bit about) and Leonardo Da Vinci. These are all absolute monsters – 600+ pages – so I'll try one on for size and go from there.
Also a bit more history is called for….so we'll see how that pans out.
Anything else I need to add to the list?
SFD