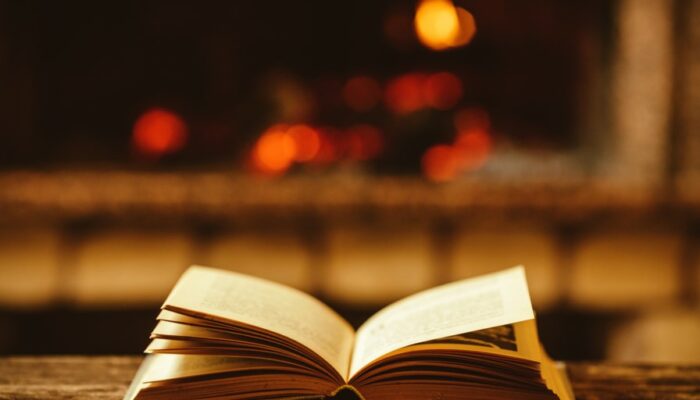 Books, books everywhere.
If you're not reading them, you're listening to them. On Audible, that is.
This year's haul seemed a bit light, particularly when compared to last year's list which had to be broken into two parts. Here is part 1 from last year and the second installment is here.
And then I remembered that I read a couple of absolute heavy-hitters in the paperback form, namely The Secret History by Donna Tartt and The Moonstone by Wilkie Collins. [I may write something separately about them so don't include an overview here.]
These two meaty classics, coming in at 623 and 461 pages respectively, in Penguin Classics typeface (i.e. tiny), no-less, took me months & months to finish, reading fiction, as I do, solely before bed. 
This means the pace is frightfully pedestrian as some nights I can only manage a page or two before falling asleep.
So this year's number of books was low but the volume of words consumed was probably about the same. Anyhow, here's the Top 10 (excluding those two paperback behemoths).
1. What It Takes – Stephen A. Schwartzman
Schwartzman founded Bridgestone Capital – the world's pre-eminent (or one of them, at least) private equity firms. 
Essentially value investors, PE firms hoover up distressed or unwanted or under-valued assets, turn the businesses around (often with some hefty investment), and then seek to "exit" the business, either via a trade-sale or a stock-market listing.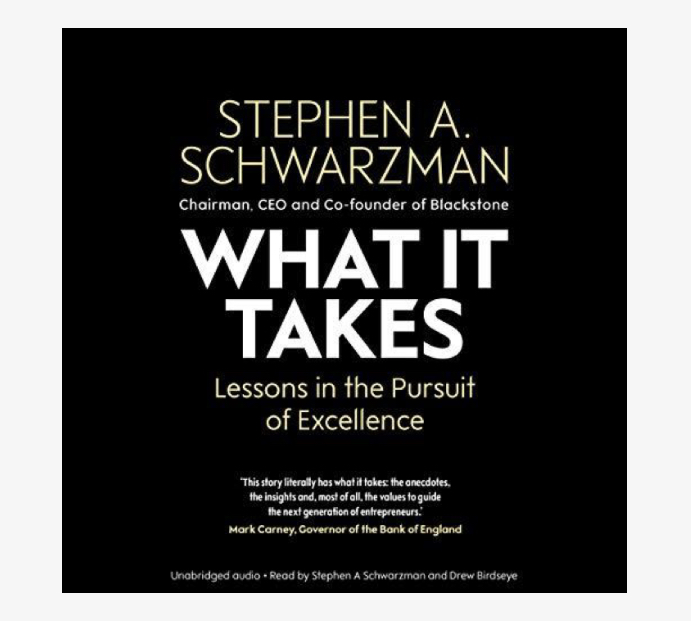 Bridgestone have proved extremely successful at this, to the extent that they are now one of the largest owners of real-estate in the US. Their flagship deal was the purchase of Hilton Hotels in what was then the largest ever PE deal. It was also widely-anticipated to be the most disastrous. Instead, it became the most profitable in history.
Schwartzman's story is told somewhat humbly, or as humbly as a self-made multi-billionaire can tell their own origin story, and provides a through-the-keyhole insight into the very top of American corporate deal-making.
2. Never Split The Difference – Chris Voss
This is a snappy book on negotiation and persuasion that seamlessly merges fascinating (like, truly, fascinating) real-life stories with practical day-to-day advice.
Voss is a sort-of anti-hero who does things his way, but they seem to work. The advice contained herein covers scenarios that will help you negotiate a pay-rise or haggle on the price of a new car, but aside from this, it's toolbox that will help in day-to-day life or simply dealing with a-holes at work, for example.
Think of it as a newer rendition of Persuasion by Robert Cialdini.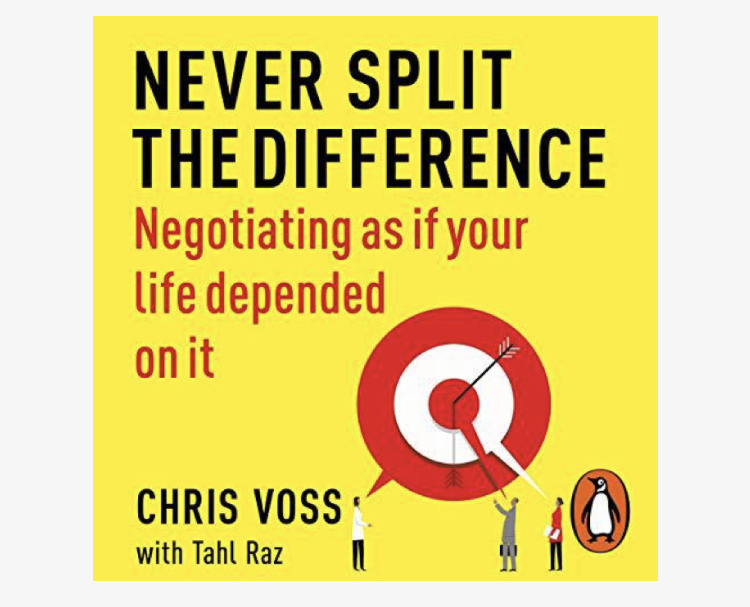 3. Bitcoin Billionaires – Ben Mezrich
You want the rock-and-roll history of cryptocurrency & Bitcoin, combined with the redemption story of the Winklevoss twins, whom he mercilessly pilloried in the book that became The Social Network movie, who became the titular characters? Then this is the book you need.
It's an absolute ripper of a yarn: part crime thriller, part 'lifestyles of the rich & famous', and part new-age economic treaty.
Mezrich has previous for this kind of thing and there's no better exponent of it (apart from maybe Michael Lewis who wrote The Big Short and Moneyball).
4. The World's Fittest Book – Ross Edgley
Ross Edgley seems to have parlayed a degree in sports-science at my alma-mata, Loughborough University, into a job completing insane physical challenges in the name of charity and raising awareness for various causes. 
Good lad.
Here he recounts a few of his greatest hits – a Tree-Athlon, anyone? Rope-climbs to the height of Everest? A Marathon (42km) pulling a car around a race-track – with the various training methods he used and also the fuel he consumes. A very solid read.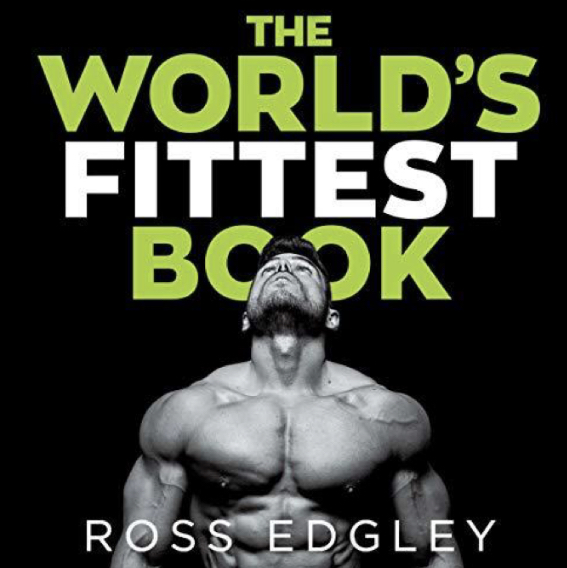 5. Genghis Khan & The Making Of The Modern World – Jack Wetherford
Perhaps the pick of this list (which is more chronological that rank-ordered) is this book which tells the story of Genghis Khan, the Mongol warlord who cut through vast swathes of Central & Northern Asia.
Traditionally considered somewhat barbaric and with the kill-stats to support this theory, the revelation here, or rather the argument posited, is that GK was not quite the barbarous killer (well, he was) but rather a genius and quite civilised strategist.
He sought not just to kill for its own sake, but each move was with a very defined end-goal in mind. For example, he created the concept of teams working together, he brought about the first international postal systems, he was largely tolerant of other religions.
I was put onto this book by the repeated references and recommendations in various Tim Ferriss podcasts.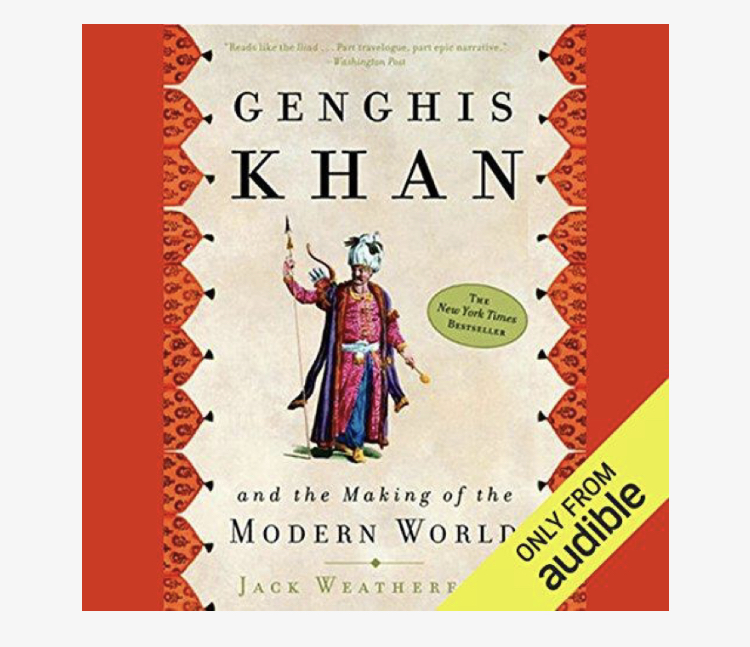 6. Becoming Supernatural – Dr. Joe Dispenza
I've gotta be sure I'm getting this right because I'm still not 100% sure, but, essentially, Joe Dispenza helps people achieve previously unthinkable changes to their physiology by altering their chemistry. 
So using your mind "alter" your chemistry or the "state" in which you exist, you can achieve physiological changes such as recovering from an injury or illness. 
It's pretty cerebral stuff and I'm sure is a bit woo-woo for many, but, having listened to a couple of his books, it comes together pretty coherently to me. But I could just be very stupid.
7. Down And Dirty Pictures – Peter Biskind
This tale of Hollywood movie production and, specifically, Robert Redford's Sundance film festival and related enterprises of that era is made all the more real by the presence as a major character of Harvey Weinstein and his Miramix Pictures, pre- #metoo.
The granularity of detail that Biskind teases out makes you feel as though you're on set, and for anyone who grew up with early Tarantino movies and others of that ilk will likely geek out on the stories here.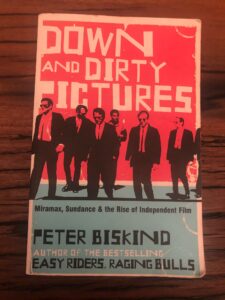 8. The Mapping Of Love & Death – Jacqueline Winspear
A murder-mystery with a pinch of sass and a red-hot dame of a female protagonist? Go on, then.
Maisie Dobbs is an absolute sort with a knack for solving mysteries. And she drives a sports car. Sold yet?
These are light, ripping tales with enough intrigue to keep Chief Inspector Japp (Poirot fans) happy. 
They will be made into a TV series soon enough, mark my words.
9. A Case Of Doubtful Death – Linda Strattman
A murder-mystery set in Victorian London, this will probably appeal only to me amongst the readers of this post. 
However, if you are partial to a bit of olde-worlde crime fiction, then this is an absolute rip-snorter. The forensic detail of both London and also the world in which the action takes place is superb.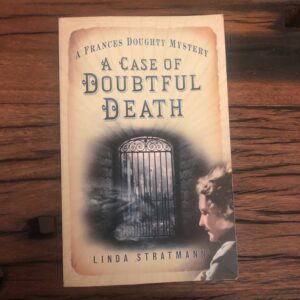 10. What You Do Is Who You Are – Ben Horowitz
The Hard Thing About Hard Things, Horowitz's first book, is routinely lauded by entrepreneurs on The Tim Ferriss Show as their go-to business tome for the accurate picture it paints of life as a founder, owner, manager, buyer and seller of an organisation. In Horowitz's case, it centers on his experience during the tech-bubble of 2001.
This time out he's using a range of extremely varied historical stories to illustrate how leaders can and should attempt to shape the culture of their companies.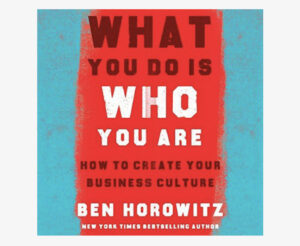 It's written in the same no-nonsense and direct prose and what distinguishes it from its contemporaries is the way he dips into differing cultures and landscapes to provide the canvas for each lesson. There's the unlikely gang-leader and the Haitian rebels, for starters.
It's a serious book with serious principles for any current or aspiring leader.
Summary
It's a strong list, I'm sure you'll agree, and my Audible wishlist of future reads is already getting fairly dense.
Any others that are M.I.A do let me know. We gotta share the learnings.
SFD