The Perfect Week Of Workouts For Dads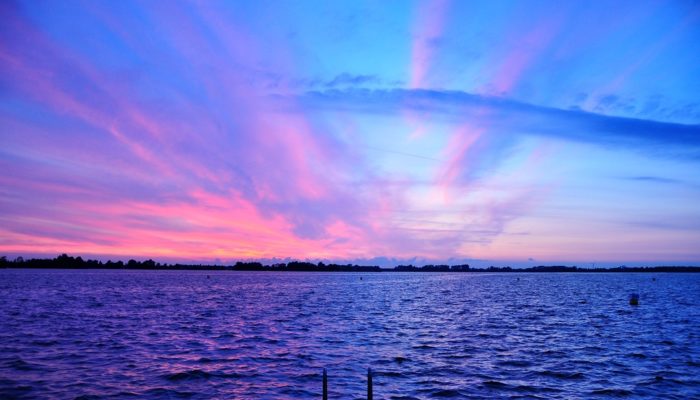 There's probably not a soul reading this who doesn't like, or even love, to exercise and train. Hell, even if you don't, you know its something you really ought to be doing, right.
The problem is that once Jnr comes to town and especially in the first couple of years, your schedule is, well, kind of screwed.
Morning workouts are goooone, thanks to those God-awful sleepless nights. That leaves lunchtimes and evenings, although the hours of 5.30-8pm are pretty much out of bounds as well.
So you have to be both fiercely disciplined and creative to make a training schedule stick and keep the dreaded dadbod at bay.
With these impediments in mind, what would a perfect week of training look like? And I don't mean a week of Crossfit on a tropical island being fed coconut recovery drinks by bikini-clad babes.
I'm talking about real life in-the-trenches training, the meat-and-potatoes for the average Dad, that maintains cardiovascular fitness and muscular strength & endurance, those two titans combining to create an epic Dad who can do anything required of him physically.
When facing such a challenge, how can a time-poor Dad maximise his workout return to stay fit, strong, virile and attractive whilst still be there to support his better half and survive the grenades life chucks over the fence?
Well, I think I might have cracked it, subject to a few assumptions.
Assumptions:
You are a member of a local gym, close to either home or work

You have done some basic weightlifting before

You don't have other sporting commitments
Time to lay down the blueprint; the best workouts for Dads in a hurry…
Monday
I'm always a bit divided on a Monday.
I fully embrace the armchair psychology that it's vital to get the week off to a positive start, start as you mean to go on, set the tone yada, yada.
But…depending on how strenuous your weekend activities were, Mondays can sometimes be a decent rest day. As in, if you ran 20+ kms on Sunday.
On balance, though, I'd always rather 'bank' some workout credit so I'm going to say we train, and we get under the bar, and fire up the central nervous system with a weights session.
Something really simple like a late lunchtime clean session or a late evening local gym sesh are perfect;  the gym should be mercifully empty – we don't have loads of time to dick around waiting for the weights to become free.
I'm going to suggest something like the following because it gets the blood pumping, hits most of the body and can we done without too much moving around the gym.
If you're new-ish to the barbell, the warm-up alone will be a decent workout.
Workout:
5 mins easy row
Basic flexibility stretching
Empty barbell warm-up – 3 x 10 front squats, hang cleans, shoulder press, curls
5 x 5 hang cleans
5 x 5 shoulder press
5 x 5 chin-ups or pull-ups
Time: 40 mins
Mad Dogs Bonus: a pacy lunchtime run or some stair reps will give the legs something to chew on.
Tuesday
If you've trained on Monday the psychological benefits of backing up on Tuesday are significant and should result in a solid session.
Conditioning and strength conditioning are the order of the day. If your gym has a lunchtime HIIT or met-con class get along to this.
See if there are local running groups you can join up with for an interval session.
Bodypass is a goldmine for looking up local classes and gives a ton of variety.
Time: 1 hour
Mad Dogs Bonus: a home kettlebell session of 15 swings and 10 goblet squats x 5 rounds.
Wednesday
Rest day or…
Mad Dogs Bonus : team / work sports
Thursday
Back under the bar; it's leg day!
Same warm-up as Monday
Then:
Front squat 5 x 5
Deadlift 5 x 5
Dips 5 x 5
Time: 1 hour
Mad Dogs Bonus: lunchtime yoga or meditation class
Friday
Have you ever noticed how gyms are almost always empty on Friday lunchtimes?
Perfect!
That means whilst everyone else is at the boozer, you can get in an uncluttered session which frees your evening to be a good, present Dad and husband [there's nothing more heart-breaking than being accused of not being present as a Dad – I've been there].
Let's keep it simply with a nice complex comprising:
10 deadlifts
10 hang-cleans
10 shoulder press
10 front squats
Go as light as you need to at first. An empty bar is fine.
Dan John is the Godfather of complexes. Some of his other complexes are included in this article.
Or go heavy for the deads and then realise halfway through the cleans that you're toast and not be able to do a single shoulder press. Yep, been there, too. [Note: do not do this]
Aim for 5 rounds on a 4 minute cycle (so finish one round and whatever you have left out of 4 mins is for resting. Once the 4 minutes are up, you go again).
Time: 50 minutes
Mad Dogs Bonus: run to or from work
Saturday
I told you this was shaping up to be a perfect week.
We've banked 3 weights sessions and a conditioning session. Friday's complexes fall into the strength conditioning category if done with a light weight.
So Saturday is…
Yin Yoga
Yep, that's right, yoga. Find a class near you. Hot teacher: optional. And explain to the missus that this is the most important session of the week for body and mind, and you need this one hour of selfish time but you'll be dialled in for the rest of the weekend.
If you've never done yoga before and are worried it's a bit woo-woo, don't be.
Yin yoga is longer hold of poses or stretches and works wonder for desk-bound Dads who are all gnarled up and inflexible. As an added bonus, the instructors tend to be hot. But that's not why we do it.
Time: 1 hour
Mad Dogs Bonus: a bodyweight home workout of 40 secs work / 20 secs rest for 12 mins.
For home bodyweight workouts – see this article. 15 Bodyweight HOME WORKOUTS
Sunday
Rest day.
Get outside. Preferably with children. And a dog. And move. If you can get onto some trails or a coastal path for a hike, even better.
Summary
Our perfect week of workouts looks something like this:
Mon      Strength
Tues     Conditioning
Weds    Rest
Thur    Strength
Fri        Strength Endurance & Conditioning
Sat        Yoga / Remedial
Sun      Rest
I think it presents a reasonably balanced picture and meets the dual requirements of brevity and strong workout ROI. Chronic cardio has no place in this tight schedule and is less likely to send the Dadbod packing than explosive strength workouts that fire up the heart as well as the muscles.
Remember: this is the 'perfect' training week for Dads – a week where everything falls into place for a Dad within the realistic confines of his life. If life becomes less than perfect, simply drop a couple of the sessions and stick with Tues, Thurs and Sat, which should be enough to keep the Dadbod away.
If you're not training currently, give it a go. If you are training, maybe consider mixing things up for a week and compare results.
SFD
Want More? Try 7 Days Of Power
7 Days Of Power is a free 7 day workout & diet plan for busy Dads and their families, designed to create lasting habits and change in your life.
We value your privacy so no spam.