Hacking The Football Season – 2020 Edition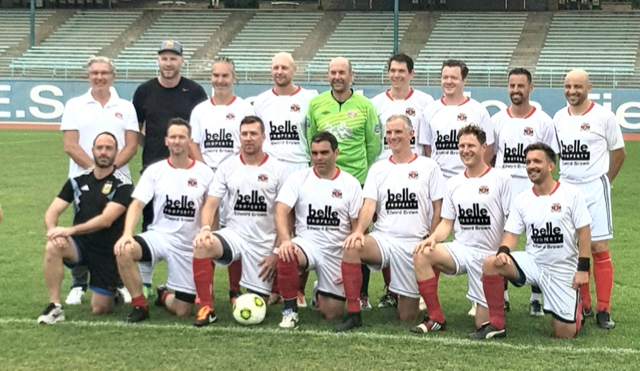 The football season (and by 'football', I mean proper football / Association Football / the English kind) normally runs through the Australian winter, April to September.
This year, 2020, the world got turned upside down in March and group sports were cruelly snatched away from us and we were all sent scurrying to our backyards or living rooms to exercise alone. Or not at all.
Thankfully, the scare and the lockdown was relatively short-lived (by global standards, anyway) and we were back up and running in July with a season that would run through to October.
I was going to attempt to play for both the Queens Park Football Club Over 35s and Over 45s teams, meaning I'd be playing up to 180 minutes of football every Sunday, with midweek training on Wednesday nights for 90 minutes.
These are some of the key lessons I learned during the course of the season, along with my running commentary of how things panned.
1. Off To The Races
Week 1 saw the opening O45s game in the late morning, down at Maroubra.
It was a pretty flat start, we were an early goal to the good, and then just before half-time I got a knee or a shin to a corner and it snuck in. 2-0. Lovely.
Early in the second half I sent in a long-range curler, pearler over the goalie and celebrated, not in the usual fashion with a dash out to the corner flag, but with a simple arm aloft.
I came off with 20 minutes to go to race over to the Over 35s season opener. 3-0. Easy work.
We ended up winning 4-2. Squeaky.
The 35s game was against a team that would eventually finish bottom of the table, Dunbar Rovers (second team).
We rolled them 7-0 and I scored another scrappy goal from a corner.
Still, not a bad days work. A combined hat-trick across both age groups.
2. The Wheels Come Off
The goals are still coming in the O45s and I'm playing well, but….I'm not being very professional. 
Some of my extra-curricular activities are maybe starting to take their toll. I'm not preparing for games as diligently as normal. It is 2020, after all.
My fitness is getting me through but the double-games are getting harder to recover from.
In week 4 we play Maroubra in the 35s. I've already played 90 minutes for the 45s but have had a break which actually means everything has cooled down.
In running onto the pitch to finish our warm-up, I tweak my calf and can no longer run.
We don't have any substitutes at this point and I'm to embarrassed to admit I've injured myself in the warm-up. I borrow a foam roller from someone's bag and get to rolling the heck out of the calf.
It frees up enough to run and I commit to starting the game and taking it from there.
The game is so-so. We go a goal down to a penalty and then I win a penalty for us in the second half.
I follow my process but don't give it enough mustard and the goalie pulls off a decent save. F*ck!
Coach pulls me off pretty much straight away and I can only watch as the clock runs down. We lose 1-0.
I apologise to the lads at the end of the game. In the bath I replay the penalty over and over in my mind. I lose countless hours sleep over the next week.
During the next few games my confidence is shot. A confluence of factors mean my head just isn't in the game. My timing is off. I'm slow. I'm questioning my value to the team. I decide that it's probably time to quit, midway through the season.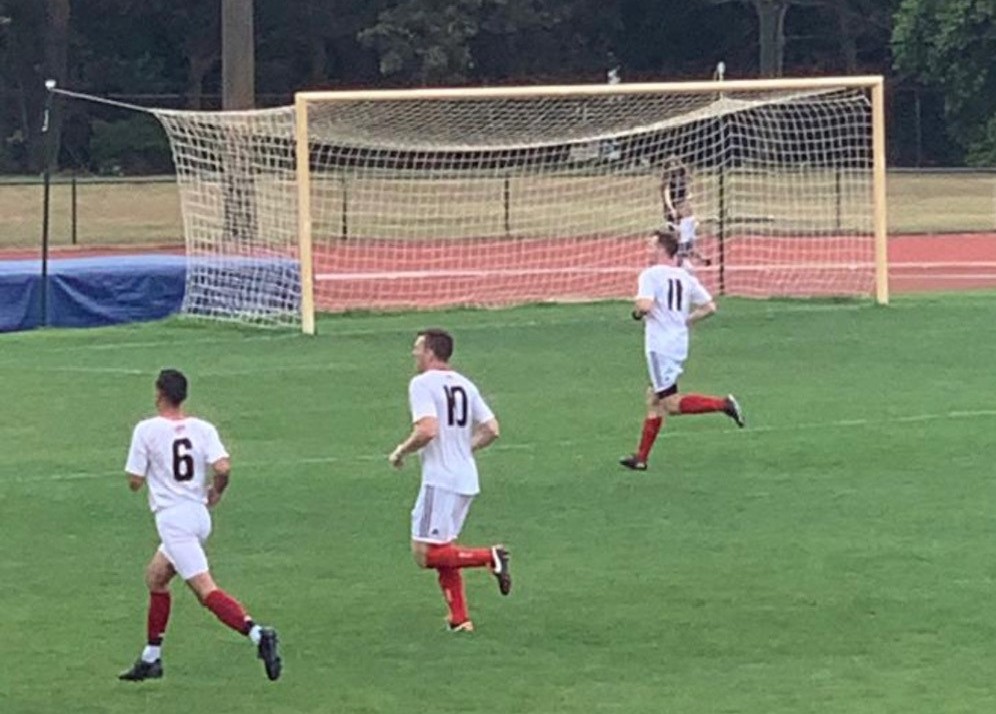 3. Miracles & Redemption
After six games of the season, I've scored a measly 1 goal for the O35s and perhaps 4 for the O45s. Not the return I'm looking for.
And next up is Coogee B, a team I've never scored against, as they're prone to remind me. [I actually had scored two against them on my debut for Queens Park in 2016 but that's a little while ago).
By this stage, my lack of goals has seen me "transitioned" into a midfield role (demoted is probably more accurate) from striker. I've also taken delivery of a new pair of Nike footy boots as my old pair literally fell apart. The new ones have bright orange accents. Maybe they will improve my fortunes.
It's a tough game as always. Coogee are big, strong, tough and good, an awkward combination.
We're a goal down and it's midway through the second half. We've weathered the early storm and the uphill slope, and are making a decent game of it. But it's a battle.
Then, out of nowhere, we win a penalty. Whoa.
As if by osmosis I find myself on the penalty spot with the ball in my hands.
And I do not want the ball.
My confidence is at rock-bottom, I've never scored against this mob, and if I miss, they'll never let me hear the end of it. Double f*ck!
I offer the ball to Joe. Here, mate, do you want it? Nope, Joe doesn't want a bar of it.
Hey Marty, you want this? No, I don't want it.
I can't give the ball away. Triple f*ck.
Like the guy in brawl who knows it's his turn to step up and fight the leader of the other gang, I guess this one's for me then. Yikes.
I place the ball and step back for my run-up. This goalie is good, I know that. I decide to stick with what I know, my standard penalty. But, whatever you do, make sure it give it enough mustard.
I run in and strike the ball. Mustard doesn't seem to be the issue. My aim is the issue.
The ball is heading straight towards the post, flush on the post, which means it's going to bounce back away from the goal, not into it. Quadruple F*CK.
I'm resigned to my fate and resolve to quit the team to avoid letting them down any longer. My time on the footy pitch is up. It's been a good run.
And then something happens.
Almost imperceptibly the ball shifts in the air, course-correcting itself by the tiniest margin.
In a jiffy it hits the inside of the post and bounces into the back of the net, past the outstretched arms of the keeper. 
Wait, what?
I'm flat-footed watching this, agog, so don't think about the celebration. I think I ran to the opposite goalpost, did the customary leap and then just looked up to the sky and thanked someone, anyone, for what just happened.
We draw 1-1, although there's further drama when we almost win another penalty but the final whistle has blown. My nerves wouldn't have survived another one, I don't reckon.
That afternoon in the bath, I replay the penalty over & over, and thank whatever made that ball change direction, with a sense that maybe I won't quit the team just yet.
4. Goal Scoring Run
Whether it was the new boots or the penalty against Coogee, a corner is turned and I go on a goal spree in the O35s.
From one goal in six games, I then score eight in the next eight games. My pecker is well and truly up.
In some games I'm pretty decent, whilst in others I get lucky and pinch a goal here or there. I don't really care. I'm back to being a meaningful contributor to the team, which is the only reason I play.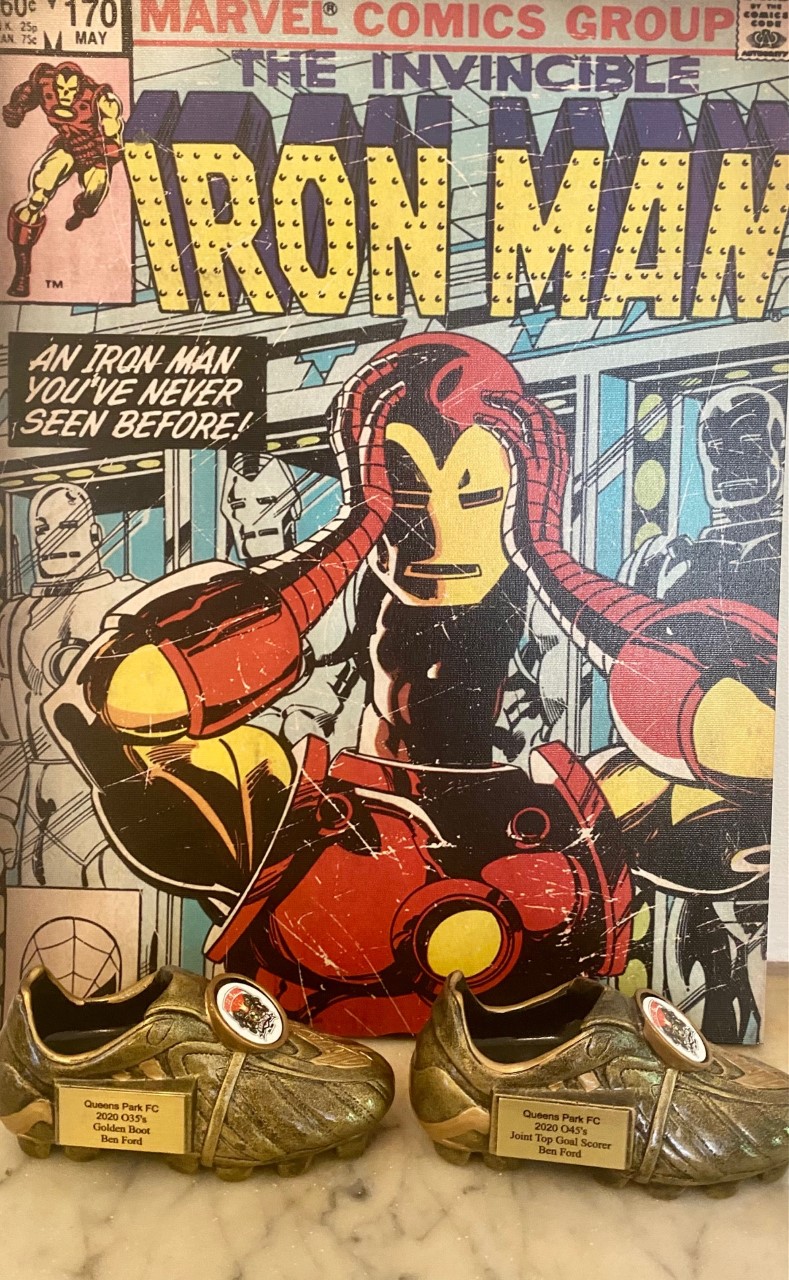 5. Partying & Football Don't Mix
In days of old, I used to be able to run riot on a Saturday evening and then deliver the goods at football on Sunday, keeping a low profile for much of the game and then bagging an easy hat-trick in the second half.
Actually, who am I kidding? That never happened.
But as I get older you'd assume I learned my lesson, right? Well, no.
A couple of weeks after the Coogee B game I was running hot with a couple of goals in consecutive weeks when a birthday party invitation rocked up for a Saturday night.
No biggie, I thought. I'll go early, go hard and then go home.
As long as I'm in bed and asleep by midnight I'll be good. Kick-off isn't until 3pm.
The party was good but I was accompanied and a good time was had by all. Home by 12 but sleep didn't arrive until 2am. Still kick-off isn't until 3pm and, despite a haircut booked for 11am, I felt reasonably compos mentis as I hit the hay. 
Getting up for the trim was a struggle, but okay. Upon returning at 1pm, I felt sick as a dog. Not nauseous, per se, but decidedly off.
I decided that a nap was the only thing for it – from 1pm-2pm and then get to the ground, Queens Park, for the allotted 2:15pm.
I napped intermittently and high-tailed it to the ground, still feeling like sh*t, resolving to start the match and then feign injury and withdraw after 5 minutes.
My mask of normality got me through the warm-up and the game began. To my great surprise I wasn't awful but made sure I wasn't overly ambitious.
Coming off at half-time, one of my more respected team-mates, tapped me on the shoulder and told me I was the "best player on the pitch," clearly inaccurately but it was the boost I needed. The fact that we had no subs may have helped with my continued inclusion.
In the second half we started to buzz a bit. I scored a penalty and hit the crossbar with a header. We lost the game 2-1 to two penalties, and I'd got away with another one.
However, the sting was in the tail.
That night, having gone to bed at around 10pm I woke at 12:30am soaked to the skin in sweat. It was as if I'd been in a swimming pool. We changed the sheets and my clothes and the same thing happened again at 2am.
A Covid test was required the next day owing to an overly worried Slinky but it was clearly extreme dehydration brought about by extreme parting before a football match in 26 degree heat.
Lesson learned: I'm not 25 anymore.
6. Things Start Heating Up
As we reach the denouement of the season, I ramp up my efforts. And cut out the demon booze. Apart from on match-day (after the game, not before, obvs).
I'm totally dialled in and, as always, find it impossible to do things by halves.
From Tuesday onwards each week, I'm plotting, strategising & preparing for Sunday's game. On Friday's I join up with my buddy, Emilio (who plays for Maroubra FC), and we practise at Queens Park for an hour or so.
I drink so much fluid in order to be super-hydrated for the match that I think I'm going to burst.
We make the Grand Final, admittedly, by the skin of our teeth, but it's a massive improvement on last season. Much of the improvement must be credited to our erstwhile coach, the Prancing (pseudo) Italian Stallion, Senor Bayutti. I think we're genuinely happier for him than we are for ourselves.
Ultimately, though, it's a game too far and we come undone, thumped 6-2 by a super-strong Coogee B side.
In a one-off game, we can match them, but when it matters they're head & shoulders ahead of us. They also have 18 strong players versus our meagre 12.5. To the victors, the spoils.
Summary
If 2020 was a football season, mine encapsulated it pretty well.
An overall dogs breakfast that took me to the brink and almost broke me (in a number of ways), and yet I (by the sheer grace of God or some kind of higher power, was able to resuscitate it & myself and emerge with my pride intact and the knowledge that I can weather a storm or two.
I don't want to over-dramatise it and I realise this piece is pure humble-brag and prone to hyperbole, but (for me, in this moment) if ever sport was a metaphor for life, this was it. 
At the grand old age of 40-something, I started every single over 35s game (the only one to do so). I played around 70% of the over 45s games.
I finished top scorer in both teams, earning a pair of Golden Boots in the process.
From where I was, and the depths I plumbed, this was a decent return.
And, hopefully, with the new season coming quickly towards us, I hope I was a meaningful contributor.
SFD