Hacking the Ultramarathon – How to Train for a 100km Race in 3 Months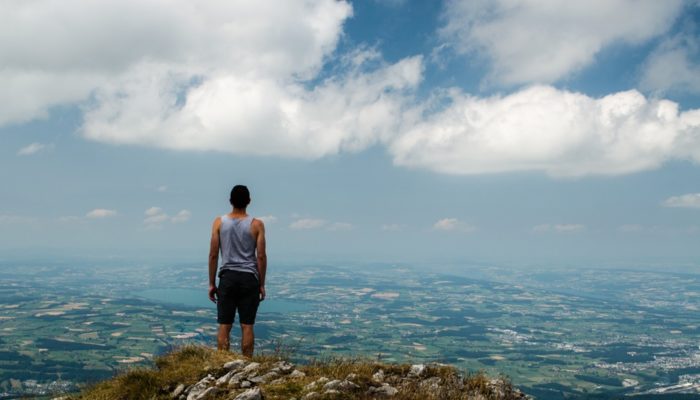 The idea had been percolating since I read Ultramarathon Man, by Dean Karnazes, in 2007 and now, six years later, life had conjured up the perfect storm for me to realise my ambition.
Ultramarathon Man – which tells the tale of how an epiphany on the night of his 30th birthday led a drunken Karnazes to leave the party, go home to change and then set off running 30 miles through the night in search of something more fulfilling than his empty corporate existence – struck a chord.
A short while later I found myself in front of my hero at his book signing, a few days before the marathon in his home town, San Francisco, which was to be my first, just days before my 30th birthday.
Since then I'd covered some ground, knocking off some more marathons, including 3 in 3 weeks culminating in a 50km ultra-marathon (my first), and, more recently, (slowly) conquered the Six Foot Track which meanders its way for 45kms through the Blue Mountains.
But 100km? Probably a stretch too far.
Even more so given that our baby – Baby D – had been born at the end of March and the 100km was on the 15th of September.
Yet something kept drawing me to the race.
Maybe it was a lingering runner's high post-6 Foot Track (which was in mid-March). Perhaps it was symbolic; running as far away from my new responsibilities as my spindly legs would carry me and hoping that opting to spend much of each weekend absent would be viewed favourably by Super Tired Mum.
In the end I convinced myself that it represented me doing something heroic for Baby D, something that might one day make him proud.
And with that it was done. I was entered into the Centennial Park Ultramarathon 100km race.
Conventional wisdom suggests that you probably need around 16 weeks to get into decent shape for a marathon. This allows for gradual incremental increases in your weekly Long Slow Run (LSR), as well as longer weekday runs and various interval and speed sessions.
In May my weekly distance recorded in kilometres looked like this: 25, 31, 38, 33. I was running regularly but the distances were short, mostly dashes to and from work and lunchtime hit outs with friends.
This gave me three full months to get some decent mileage in. Not enough according to conventional wisdom but I did have a solid base of endurance from earlier in the year at the Six Foot Track.
HACK 1 – HAVING A SOLID BASE MEANS YOU CAN UTILISE MUSCLE MEMORY TO RAMP UP THE DISTANCE OF YOUR LONG RUNS MORE QUICKLY
June wasn't much better with distances of: 12, 47, 35 and 35 kms. But…I was now starting to get over 20 kms in my weekend long runs and a fun race at the Glow Worm Tunnel half marathon reminded my legs what it felt like to run up hard hills.
In  early July, spending over four hours covering 30 kms of the Otford to Bundeena track in a coastal National Park meant breaching the 50km mark for a single week; a decent training block for someone training for a half marathon, perhaps, but not really chunky enough for someone with a 100km race looming on the horizon in less than two months.
There was only one thing for it. Back-to-back weekend sessions.
Yep, that's right. In my infinite wisdom and without a thought for my new family, I decided that more time away from them was the answer, leaving my sleep-deprived wife to cope on her own.
Towards the end of July I had a really hilly 25k around Mount Majura and up Mount Ainslie in Canberra. It was a proper Canberra run – biting cold, damp and blustery.
The next weekend I followed a 32k cruise around the inner Sydney harbour with three laps of the Centennial Park outer perimeter (22k) for a 70k week. Things were starting to get a little spicy. Finally.
Another 65k+ week followed before I tapered off ahead of the City 2 Surf race. This resulted in a massive PB (55:35). If only I could keep that speed for another 85kms I'd be laughing.
A laser-like focus enveloped me, punctuating a family holiday with steady runs around Mollymook, south of Sydney. I'd read Tony Fattorini (who is a proper runner) talk about the Corn Trail near Bateman's Bay so insisted on a family drive to "take in the sights".
Driving down an eerily empty track on an overcast day, somewhere in a forest in remote NSW, I was a little apprehensive. Leaving Super Tired Mum and Baby D in the car, I set off down the trail, following in the (reverse) footsteps of early settlers who used the trail to bring supplies inland.
It was a disaster. Winter hadn't been kind to the trail. I kept tripping over roots and branches. It was uncomfortably cold. The terrain was undulating. And, quite frankly, it was a bit scary.
Like a tough guy I ran back after an hour to find Super Tired Mum and Baby D on the trail, having had to cross a river to follow the path. Needless to say the drive home was a frosty one with them both giving me the cold shoulder.
HACK 2 – GET YOUR FAMILY'S BUY IN AND SUPPORT. BUT DON'T LEAVE THEM TO CROSS A STREAM ALONE IN A SCARY FOREST
Still lacking the distance and with my ongoing absence from home causing friction, I knew that I had one big week to go all-in and test my mettle. If I couldn't get it done, then I'd have to consider dropping back to the 50km race.
I had a solid marathon-plus-change outing on Sunday 25th August, three weeks out from race day (the upper of the two arrows in the picture below).
Five days later – on Friday 30th August – I wagged work and set out for, what I hoped would be, my longest run ever. From my house near Clovelly along the Eastern suburbs beaches of Sydney to the South Head of the entrance to Sydney Harbour.
From South Head I could see my destination, maybe 10km across the water, the North Head. Sadly, I'd be taking a longer route snaking 60km inland, across the Harbour Bridge and following the North Shore trails all the way to Manly and then the North Head.
At least, that was the plan.
Early on I knew I was in for a rough ride. Arriving in the city ready to cross the Harbour Bridge after two and a half hours and maybe 25 kilometres I felt pretty cooked. It was unseasonably warm and the concrete steps of the inner harbour foreshore around Vaucluse and into Double Bay had taken a toll. Worse I wasn't hydrating properly, despite being laden with gels and drinks.
The lower North Shore around Mosman and Taronga Zoo afforded me some shade but the climb to Balmoral was brutal and at the top of the beach after maybe four or five hours I lay down on a patch of grass and had a brief nap.
Nowhere near my destination, I plundered on deliriously, getting lost and ambling around a lace whose location I'm still unsure of.
HACK 3 – FAIL AND FAIL SPECTACULARLY DURING A TRAINING RUN, SAFE IN THE KNOWLEDGE THAT RACE DAY CAN'T POSSIBLY BE AS BAD. CAN IT?
Finally I made my way down to the Spit Bridge, but knowing that the Spit-to-Manly path was a tricky trail of 10 kilometres or more, I decided I had no option but to play my insurance-policy card – a single trip bus ticket that would take me right back to Sydney.
After 7 hours on my feet and completely wiped out, I flopped down into my bus seat, annoyed at not having completed my journey but satisfied that I'd accomplished two things:
1. I'd covered close to the 100km distance in the space of a week in two runs;
2. I'd been on my feet (mostly) for 7 hours which was close to the 9 hours I reckoned the 100km would take me.
If I could manage 7 hours on a Friday on my own, then 9 hours in a race could just be do-able. Maybe.
My raceday strategy was basic enough: two drinks bottles of BSC Aminobol to provide energy and enough protein to prevent catabolism and two bottles of Endura for hydration and energy, plus enough Endura gels for one per hour. I was hoping to channel Anton Krupicka by starting the race in minimal New Balance MT220 shoes and then switch to comfy Nike Frees and socks at around 65km to give my trotters some cushioning.
The race itself was as mundane as running 28 laps of the park can be.
The battle within was an altogether different story. I planned to use music to distract me from the monotony but after 35 minutes my I-Pod died. My support crew weren't due for another couple of hours so I plodded along in the drizzle, chatting to other runners.
I covered the first marathon in 3:28 minutes which wasn't massively sower than my pb. Predictably things slowed down but a steady stream of friends dropped in to offer encouragement.
A couple of them are gun runners and it was they who would dissuade me from sitting down during a rough patch at around 70 kilometers. Getting moving again after that would have been a problem.
HACK 4 – LISTEN TO THOSE WHO HAVE DONE IT BEFORE. YOUR JUDGEMENT IS IMPAIRED AFTER AROUND 40KMS
The hours rolled by with the laps. A fresh I-Pod brought music. The sun even came out. People lapped me. I lapped a few others. The battle raged on my head. My legs were screaming at me to quit whilst my heart implored me to carry on.
At 85km I knew that I'd both manage to finish and have to finish. It would be too shameful to quit having got so far without a genuine injury.
At 90km I saw that I'd need a 45 minute 10km to get under my 9 hour target. The romantic in me propelled myself forwards. The pragmatist soon pulled on the reins. Not today, sunshine.
The final lap was pure euphoria, albeit one punctuated by stabbing pains in one foot. I felt like hollering at other runners that I was about to finish a 100km ultramarathon but didn't. I just kept shuffling along until, with around 400m to go, I mustered my best version of a sprint finish and wearily nudged across the line.
HACK 5 – A SPRINT FINISH IS MANDATORY, EVEN AFTER 9 HOURS
My shoulders were burnt, legs were in bits but my heart swelled with pride. I'd done something I had no idea was even achievable for me. And, truth be told, something I'm unlikely to do again. I'd placed 5th out of 45 competitors, although only 25 finished the course.
More tellingly, it showed me that if you're prepared to commit to something and stick with it, no matter no unrealistic a goal it is and how ill-equipped you are to achieve it, the universe has a funny way of rewarding your determination.
SFD
WANT MORE FITNESS AND LIFESTYLE HACKS?
GET YOUR FREE EBOOK CONTAINING 25 OF MY MOST EFFECTIVE LIFESTYLE TWEAKS
NO SPAM!